We make communications easy.
We help our customers' daily lives by producing high-quality material for their daily communication needs.
Content determines how your message affects.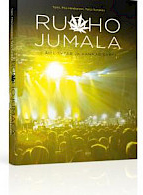 PRICE: 10.00 € + DELIVERY COSTS
Ruohojumala — mother, daughter and cannabis — is based on the diary entries of mother and daughter. The book opens a gap between the worlds of thought of the parent and the young. The book also has a Perspectives section that provides factual information and reflection for parents, young people, and professionals working with young people.
Heiskanen, M. & Surakka, T. 2014. Ruohojumala – äiti, tytär ja kannabisarki. 143 pages. Publisher: KirjaX, Espoo. ISBN: 978-952-93-3475-9.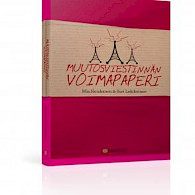 CHANGE COMMUNICATION (IN FINNISH)
PRICE: 65.00 € + DELIVERY COSTS
Continuous and often surprising changes require communicators to have the skills and resilience to chaos, but at the same time provide an opportunity to learn new things and expand their own territory. The book compiles concrete communication tools and checklists for different situations for communication makers – regardless of position or job description.
Heiskanen Mia, Lehikoinen Sari, Muutosviestinnän voimapaperi, 179 pages. Publisher: Talentum Helsinki 2010. ISBN: 978-952-1516-6